About Us
Atholton High School
School Hours:
7:25 a.m. – 2:10 p.m.
School Address:
6520 Freetown Road
Columbia, MD 21044 (Google map)
Front Office Phone: (410) 313-7065
Front Office FAX: (410) 313-7078
Absence, Early Dismissal & Late Arrival:
Attendance Phone: (410) 313-7073
Attendance E-mail: ahsabsence@hcpss.org
Student Services Phone: (410) 313-7068
Student Services FAX: (410) 313-7079
Health Room (School Nurse) Phone: (410) 313-7913
Health Room FAX: (410) 531-2030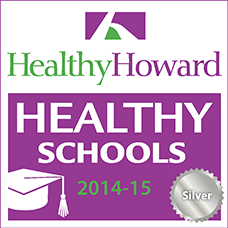 Atholton's Administrative Team
Robert Motley, Principal – Robert_Motley@hcpss.org
Robert A. Motley enters his fourteenth year as principal and his second year at Atholton High School (as principal). He began his educational career as a French teacher twenty years ago at Atholton and has taught at both the middle and high school levels. His administrative career includes assistant principal at Howard and Centennial High Schools and principal at Patuxent Valley and Glenwood Middle Schools. He is thrilled to return to Atholton! In 2006, Mr. Motley was recognized as the Maryland State Assistant Principal of the Year by the Maryland Association of Secondary School Principals (MASSP). His undergraduate degree was earned at the University of Maryland-College Park in French Language and Foreign Language Secondary Education. His Master's degree was earned at The George Washington University in Elementary and Secondary Educational Administration and Supervision. He is currently seeking his Ph.D. in Instructional Leadership at Notre Dame Maryland University. Additionally, Mr. Motley was recently selected as the President-elect of the National Association of Secondary School Principals (NASSP). NASSP is the leading organization of and national voice for middle level and high school principals, assistant principals, and all school leaders from across the United States and 35 countries. As a member of the NASSP Board of Directors, he will participate in shaping the organization's federal education policy agenda that advocates for the needs of secondary schools and their students. He will also travel to Washington, D.C., periodically to meet with fellow board members and with national figures and federal education policymakers. Most importantly, Mr. Motley strongly believes in fostering positive relationships with students, parents and staff. He is an ardent proponent of elevating student voice and making school a place where all students are successful.
Adrienne Williams, Assistant Principal – Adrienne_Williams@hcpss.org
Adrienne Nasir is in her 11th year as Assistant Principal of Atholton High School and 22nd year serving the Howard County Public School system. She began her educational career teaching math at Laurel High School and then shortly after moving into Howard County teaching at Long Reach High School. She graduated from Spelman College, in Atlanta, GA, with a Bachelors of Science in Mathematics. In addition, she earned a Master's Degree in Administration and Supervision from Bowie State University. She has served on numerous county committees including the Calendar Committee and currently serves on the Chief Business and Technology Advisory Committee. Ms. Nasir believes cultivating relationships helps ensure students achieve their goals to the best of their ability. She believes contributing to the school community creates natural positive relationships between the home and the school.
Samuel A. Richman, Assistant Principal – Samuel_Richman@hcpss.org
Mr. Richman is entering his 29th year in education this year and second year at AHS. Mr. Richman received his undergraduate degree from St. Mary's College of Maryland. He then attended Towson State University where he received a Masters in the Art of Teaching (MAT) degree. His teaching career began at Deer Park Middle School in Baltimore County. After 12 years in Baltimore County he came to Howard County to teach Math and Science at Oakland Mills. From there he moved to Hammond High School as an Assistant Principal and then to Long Reach High School. Mr. Richman is a strong believer in education, as is his wife, Noel, also a Howard County teacher. Their three children all attend Howard County Public Schools. In his off hours, Mr. Richman is a life long Capitals fan and is currently enjoying the Stanley Cup finally being in town.
Kedre' Fairley, Assistant Principal - Kedre'_Fairley@hcpss.org
Mrs. Fairley has served HCPSS for 26 years. She has been part of several high school in HCPSS- Mt. Hebron, Resevior, Howard, River Hill and joined Atholton HS in 2021. Mrs. Fairley was trained as a Special Education teacher and continues to encourage students and families to investigate a learning environment that supports every student. She graduated from Old Dominion University , Lehigh University and The Johns Hopkins University. Her two children attended HCPSS. She loves the beach and a great book.
Michael Senisi, Athletics and Activities Manager – Michael_Senisi@hcpss.org
Mike Senisi is the current Athletics and Activities Manager (AAM) at Atholton High School. He has over 25 years of experience with the Howard County Public School System (HCPSS), including 9 years serving as the AAM at Atholton HS. While working for HCPSS, Mr. Senisi has served in many additional roles including assistant principal at Swansfield Elementary School, Instructional Facilitator for Physical Education, interim Coordinator of Athletics for HCPSS, Adapted Physical Education teacher, and coached soccer, basketball and lacrosse. Mr. Senisi was recognized as a Who's Who Among America's Teachers by the National Academic Affairs Division as well as the Adidas State Coach of the Year twice. His undergraduate degree was obtained from the State University of New York at Cortland and earned a Masters degree from Oregon State University. Mr. Senisi continued his educational career at The Johns Hopkins University where he received his graduate certificate in School Administration and Supervision. Presently, he holds a Certified Master Athletic Administrator endorsement from the National Interscholastic Athletic Administrators Association (NIAAA). Mr. Senisi recognizes the importance and value of an education-based athletic program as part of the total educational program. He believes that the success of the schools extra-curricular activities programs take collaboration from all stakeholders to best meet the needs of all of our students at AHS.
School Profile & Performance Report
Atholton High School is an exceptional comprehensive high school, established in 1966, with a committed group of highly qualified staff members who provide a rigorous and relevant curriculum for over 1400 students. Atholton's academic program is tailored to meet the needs of all students, with courses ranging from Advanced Placement and Gifted and Talented to Special Education options. Course offerings are diversified to meet student interests and include Forensic Science, Computer Programming, Journalism, Photography, Psychology, World Languages, Culinary Science, Calculus, and Jazz Band. Additionally, Atholton's award-winning Army JROTC program provides leadership and academic skill training for over 200 cadets.
Atholton's staff members are dedicated to providing an inclusive co-curricular and extracurricular program to meet our students' diverse needs and interests. We offer after-school academic support programs to help students meet with success in their classes and on the state-mandated High School Assessments. We also offer co-curricular clubs such as the Math Team, National Honor Society, Math, Engineering, and Science Achievement, Future Business Leaders of America, and Drama Club. Students with varied extracurricular interests may choose to participate in clubs such as Best Buddies, Active Minds, Red Cross Club, Students Helping Other People, and a full range of award-winning athletic teams. Atholton High School is proud to be a school where we are Inspiring Excellence Together!
Atholton Fight Song
LEED Certification
Atholton High School was given a LEED certified Gold Status in 2016.
LEED is an internationally recognized green building certification system developed by the U.S. Green Building Council. Atholton High School is among a small percentage of Howard County and Maryland schools to have earned LEED certification, which recognizes a commitment to environmental sustainability.
MSDE School Report Card
The Maryland State Department of Education (MSDE) School Report Card reflects overall school performance using a combination of academic and school quality indicators.
Board of Education Representative
Howard County public schools are divided into school clusters, which are assigned to individual Board members to facilitate school visitations, attend special events, and provide a point of contact for each school community. View all BOE school cluster assignments.
AHS BOE Representative: Dr. Chao Wu