About Us
Atholton High School
Hours: 7:25 a.m. – 2:10 p.m.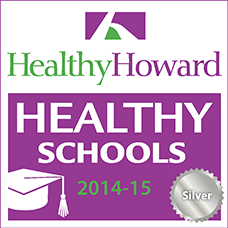 Principal – JoAnn Hutchens
6520 Freetown Road, Columbia, MD 21044 (Google map)
410-313-7065
410-313-7078, fax
Atholton High School is an exceptional comprehensive high school, established in 1966, with a committed group of highly qualified staff members who provide a rigorous and relevant curriculum for over 1400 students. Atholton's academic program is tailored to meet the needs of all students, with courses ranging from Advanced Placement and Gifted and Talented to Special Education options. Course offerings are diversified to meet student interests and include Forensic Science, Computer Programming, Journalism, Photography, Psychology, World Languages, Culinary Science, Calculus, and Jazz Band. Additionally, Atholton's award-winning Army JROTC program provides leadership and academic skill training for over 200 cadets.
Atholton's staff members are dedicated to providing an inclusive co-curricular and extracurricular program to meet our students' diverse needs and interests. We offer after-school academic support programs to help students meet with success in their classes and on the state-mandated High School Assessments. We also offer co-curricular clubs such as the Math Team, National Honor Society, Math, Engineering, and Science Achievement, Future Business Leaders of America, and Drama Club. Students with varied extracurricular interests may choose to participate in clubs such as Best Buddies, Active Minds, Red Cross Club, Students Helping Other People, and a full range of award-winning athletic teams. Atholton High School is proud to be a school where we are Inspiring Excellence Together!
LEED Certification
Atholton High School was given a LEED certified Gold Status in 2016.
LEED is an internationally recognized green building certification system developed by the U.S. Green Building Council. Atholton High School is among a small percentage of Howard County and Maryland schools to have earned LEED certification, which recognizes a commitment to environmental sustainability.
Board of Education Representative
Howard County public schools are divided into school clusters, which are assigned to individual Board members to facilitate school visitations, attend special events, and provide a point of contact for each school community. View all BOE school cluster assignments.
AHS BOE Representative: Bess Altwerger, Ed.D.